Experience Excellence in Exhibits and Displays
We build and service compelling and functional spaces for trade shows, conferences, corporate spaces and more.
Design, Building, and Installation of Beautiful Spaces, Exhibits and Displays
Craft interactive, modular exhibit spaces that suit the needs of your organization, no matter the scale or event. Convert your event guests to clients effectively with branded spaces, exhibits, engaging displays, and flexible service package options.
EIS Is A Partner To Top Organizations Around The World!
Interested In Our Services?
Michael Roberts
2021-09-22
I highly recommend EIS for booth set-up. Cornell has utilized them for a decade at our larger shows. They ensure that build-out goes smoothly, are able to pivot if there are last minute changes, anticipate problems with show venues, and provide impeccable customer service before, during, and after the show. EIS is professional, courtesy, and easy to work with—and they keep to the established budget and provide great value.
Mitch Regimbald
2021-05-29
It was a positive experience.
Brad and his team were fantastic in delivering great quality products to us on short notice. They have great pricing and exceptional customer service! I highly recommend Exhibit Installation Services!
Jeremy Nichols
2019-02-19
I started working with EIS back in 2017 and I am sure glad that I did. Brad and his crew go above and beyond to help us out. Not only do they set everything up they also have staff stay throughout the whole show to clean, make sure everything is running smoothly and to make sure we have no problems. Nicole is one of a kind and has impressed me with every design she has come up with. When I first emailed her my ideas they were actually hand drawn on a piece of paper by myself and she turned those drawings into reality, which was very amazing to see ! Duane is their main man on the ground and he is awesome ! He is always professional and makes sure all of our needs are taken care of. We have used the EIS team in both Canada and the USA and will continue to do so !
An excellent company to deal with from all departments.
I love this company. Their designer Nicole is one of the most competent designers I have had the pleasure of dealing with. She is so hands on and had no issues going from the computer screen to the truck that unloaded our design. We have used their services in the past and will tell everyone we know in the industry to do the same.
Dear Sir/Madam, I am writing this letter to recommend the services of Brad Henderson and the team at Exhibit Installation Services Inc. (EIS). The Career Centre has used the services of EIS since January 1992, so for 24 years we have worked together to host excellent events. Our events range from the smallest at ten exhibitors to the largest, Careers Day, which in 2008 reached a high of 286 exhibitors and is never less than 130 exhibitors and 5,000 attendees. We host between eight and ten major events every year and EIS has provided drape, piping, tables, chairs, signage, entryways, registration tables, electric as well as load in and load out assistance to our clients with utmost professionalism and efficiency. Without exception we have always been pleased with the services we receive from EIS. Brad and his team are knowledgeable and always give us good advice in terms of set up and changes we might make to our events to improve traffic flow for exhibitors as well as attendees. With the help of EIS we have solved a shipping issue that was causing problems to our clients allowing us to provide better service to them. They are polite and attentive. EIS always has someone on-site until we are sure that everything is running smoothly as well they have been willing to come back to help with any situations that may arise. They have always been willing to come on site months before to view a new venue, measure, advise on capacity, fire exits, and traffic flow. At the Career Centre we are regularly pitched by other exhibit installation companies and we have never had reason to entertain using a different company. The cost to us from EIS has always been fair and in line with others and the service excellent. We have built a partnership with EIS based on trust, service and friendship. I would not hesitate to recommend Brad Henderson and EIS and look forward to working with him for many future events.
Carey Castillo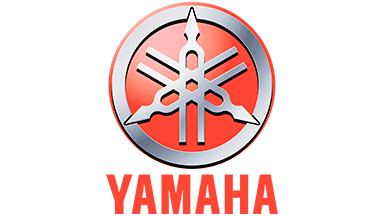 To whom it may Concern, This letter is regarding the outstanding service that Exhibit Installation Services Inc. has and continues to provide to Yamaha Motor Canada Ltd. In entering a business relationship with Exhibit Installation Services Inc., Yamaha Motor Canada Ltd. has experienced superior customer service, on-time transportation and top-notch exhibit displays that have allowed us to gain an advantage over our competitors. We have found, in general, that our strong commitment to our business has been richly rewarded through dealing directly with Exhibit Installation Services Inc. for any of our exhibit and logistical needs. Our experience with Exhibit Installation Services Inc. has always been positive, going above and beyond our needs in any situation, while maintaining budgeting parameters. Accordingly, in activating such a mutually beneficial relationship we look forward to expanding our organization with the continued commercial services provided. It is with confidence that Yamaha Motor Canada Ltd. is recommending the services that Exhibit Installation Services Inc. provides and cannot stress enough what a tremendous asset they would be to any company. Sincerely,
Matthew Both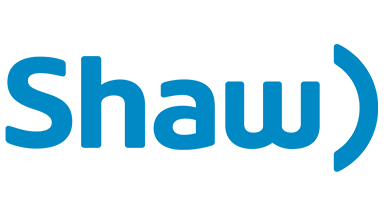 To Whom It May Concern I am writing this letter to happily recommend the services of Exhibit Installation Services Inc. to you. During the past 20 years I have been working with Brad Henderson and his staff @EIS on numerous trade shows and company events over the years. Brad and his staff offer high quality service and I find them to be extremely reliable; they take care of every detail. One project that I used the services of EIS was for the grand opening of our second coating facility in Camrose, AB, in 2008. This event was attended by many of our customers, the Mayor of Camrose and the top senior personnel of ShawCor. This event was very successful because of Brad and his staff. They thought of everything and went above and beyond to ensure this was a success. Brad had so many great ideas! The feedback I received was tremendous. I wasn't with Shawcor in 1991 but EIS was also hired for the grand opening of our first coating facility in Camrose. From setting up our trade shows to storing all of our trade show 'stuff', designing and redesigning our booth and offering creative ideas and options, Brad, Debbie, Nicole and the rest of the crew are a dynamic team and you will not be disappointed. I look forward to working with Exhibit Installation Services for many years to come. Best regards,
Rose Jones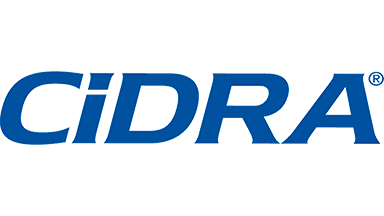 To Whom It May Concern, I am writing to recommend the services of Exhibit Installation Services (EIS). CiDRA has been a client of EIS since 2009. EIS has not only managed our larger trade shows in both United States and Canada, but also designed and built a custom booth for CiDRA and has provided graphic services for all these events; CiDRA has always been completely satisfied. EIS has always done an excellent job and has always given us total piece of mind. Using EIS has allowed our Exhibit Staff little to do upon arrival which is extremely important to CiDRA. I have worked with many of the EIS employees including the owner, graphics department, installers and office staff. I have always found them to be friendly, professional and a pleasure to work with. EIS has always responded to my requests in a timely manner and has provided CiDRA with considerable expert guidance. I am happy to recommend their services. If you have any questions, feel free to contact me. I would be happy to discuss further. Kindest regards,
Lore DeFrancesco